The Chinese and Russian militaries have been excluded from this week's Avalon International Air Show, where emerging defence technologies, including a new Australian-designed lethal drone, will be publicly showcased.
Air force chiefs from across the world have arrived in Melbourne for the conference, which is taking place just days before the scheduled unveiling of Australia's "optimal pathway" to acquire AUKUS nuclear-powered submarines, and the government's response to the Defence Strategic Review.
With rising strategic tensions in the Indo-Pacific, and the Ukrainian war entering a second year, the Defence Department has confirmed neither China nor Russia has been invited to take part in Avalon 2023.
"This year, there will be 56 international delegations represented at the Australian International Airshow Aerospace and Defence Exposition, including 22 chiefs of service," a department spokesperson told the ABC.
"Defence did not invite representatives of the Chinese and Russian militaries to Avalon 2023."
Last year, then-chief of navy Vice Admiral Mike Noonan also rescinded invitations to China and Russia to join a naval conference in Sydney, amid deteriorating relations between Australia and the powerful allies.
Already unmanned aerial technology is emerging as a key theme of the air show, with Australia's air force chief signalling Defence could soon acquire large numbers of low-cost lethal drones to achieve a greater "mass" against well-armed adversaries.
The head of the Royal Australian Air Force hints at a looming push to acquire large numbers of low-cost lethal drones.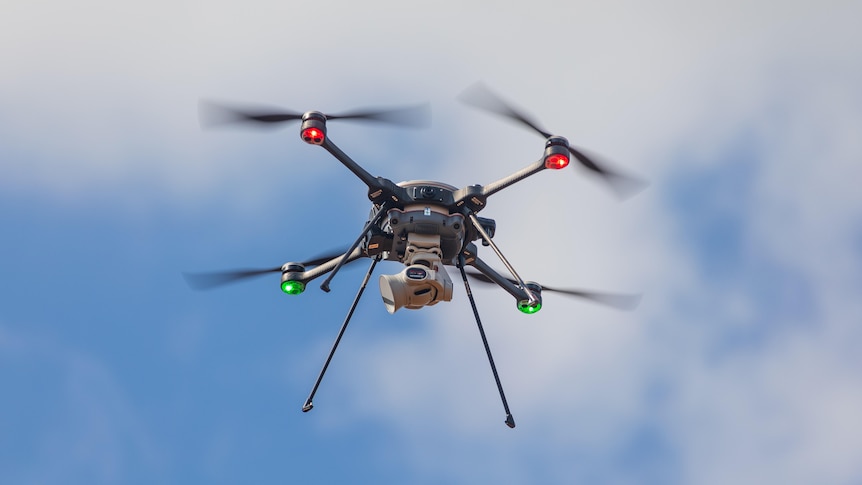 On Monday evening, Air Marshal Rob Chipman highlighted the importance of air superiority, telling conference delegates "our competitive advantage achieved through strength, readiness and partnerships will be vital in deterring conflict in the future".
"It is not just about the platforms and technology — we need to invest in the humans that will maintain our competitive edge," the RAAF chief said.
"If it were not for the resilience and resourcefulness of the Ukrainian people, we might be reflecting on a very different outcome today."
Defence Industry Minister Pat Conroy has welcomed the return of the Avalon Airshow, describing it as the "premier airshow in Australia if not the southern hemisphere".
Almost 800 companies are taking part in Avalon 2023, which organisers say will be the biggest in the 30-year history of the event.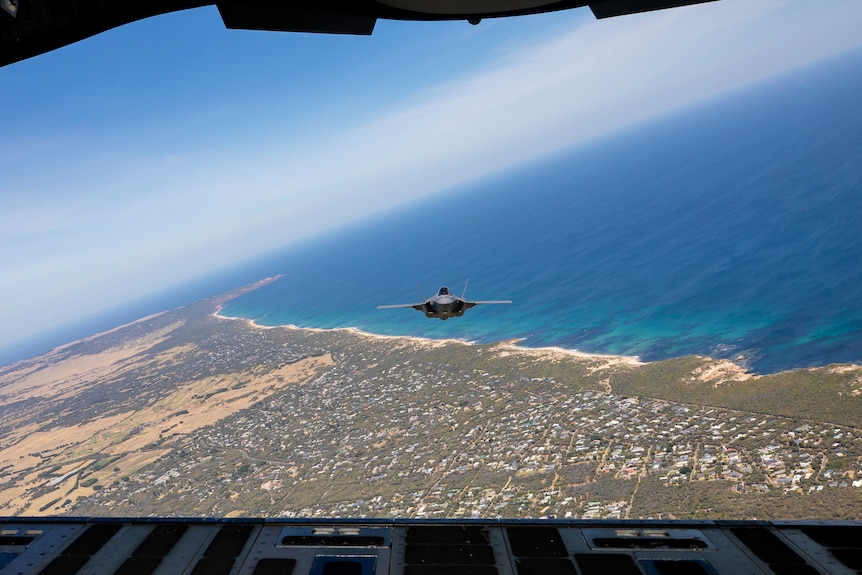 New Australian-designed armed drone to be unveiled
The ABC can reveal that a new Australian-developed armed drone capable of carrying a potentially deadly payload of well over 100 kilograms will be unveiled at Avalon 2023.
The uncrewed air system has been developed by BAE Systems Australia and is designed to be stored in shipping containers.
Few details of the secretive project are yet known, but the ABC has learnt that designers believe the lethal drone could be in local production within three years.
During the last Avalon Airshow, in 2019, another Australian-designed uncrewed system first known as "Loyal Wingman" was publicly unveiled after being secretly developed by aerospace giant Boeing in collaboration with the RAAF and Defence Department.
Meanwhile, the United States has approved the possible sale of anti-radiation guided missiles to Australia, at a cost of about $750 million.
Australia has requested to buy 63 of the missiles, as well as a number of training and dummy missiles.
In a statement, the US Defense Security Cooperation Agency said the purchase would "improve Australia's capability to meet current and future threats by suppressing and destroying land or sea-based radar emitters associated with enemy air defences".
"This capability denies the adversary the use of its air defense systems, thereby improving the survivability of Australia's tactical aircraft."
Source: ABC News